About Us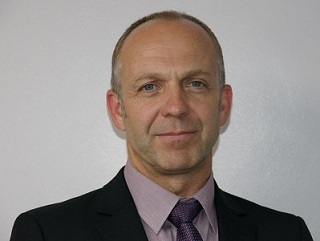 Onis Consulting was founded in 2014 by former Police T/ Chief Inspector Robin Edwards.
As National Project Lead for Operation Tornado and the Deputy Lead for the National Metal Theft Taskforce, Robin was a member of the Home Office Legislative Implementation group that developed the new Scrap Metal Dealers Act 2013.
Robin advised Police Forces and industry, frequently represented the Police at international conferences and still continues to support industry internationally in the fight against metal theft. Robin continues to work with international agencies in a number of areas including crime, intelligence and project management.
Onis specialise in asset security, project management and partnerships.
Advice from Onis
Are you assets protected, do you have sufficient security measures in place to protect your business?
Is your company, your employees and your customers at risk?
Think about the companies you are doing business with?
Do you really know what is happening to your assets?
Don't accept anything on face value?
Ask yourself
Do I know enough about the security of my assets? Are the organisations I'm associated with looking after my best interests or taking advantage of my processes? Is my business at risk have I evaluated potential threats?
And the big question --
Have I done everything I can to protect my customers, assets and business?
"The fight against metal theft continues in a climate of minimal enforcement and at a time when the legislation is still very much in its infancy. We have a challenging period ahead with the recent demise of the National Taskforce, and lack of any coordinated approach to dealing with the problem.
"We cannot allow metal theft to re emerge and we must tackle trading fraud by setting a new bench mark in terms of what is acceptable and what isn't.  In the absence of a national task force and coordinated enforcement, industry now finds itself at the forefront of enforcement."  Robin Edwards