About Us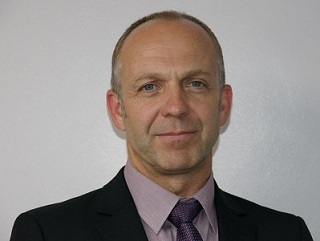 Onis was founded in 2014 by former Police T/ Chief Inspector Robin Edwards.
As National Project Lead for Operation Tornado and the Deputy Lead for the National Metal Theft Taskforce, Robin was a member of the Home Office Legislative Implementation group that developed the new Scrap Metal Dealers Act 2013.
Robin advised Police Forces and industry, frequently represented the Police at international conferences and still continues to support industry internationally in the fight against metal theft. Robin continues to work with police forces, international agencies in a number of areas including tackling crime, intelligence and effective asset management.
Robin has gained a wealth of experience working in the waste sector and this allows Onis to offer Total Waste Management Solutions that meet both the environmental and financial requirements of business.
Onis specialise in asset security, total waste management solutions and partnerships.
Advice from Onis
Are you assets protected, do you have sufficient security measures in place to protect your business?
Is your company, your employees and your customers at risk?
We aim to develop a tailored service that best meets our customer's individual needs and requirements whilst at the same time delivering a service with traceability, transparency, integrity and honesty which unfortunately is often lacking in this sector.
Do you really know what is happening to your assets?
Don't accept anything on face value?
Ask yourself
Do I know enough about the security of my assets? Are the organisations I'm associated with looking after my best interests or taking advantage of my processes? Is my business at risk and it receiving the level of service it deserves from its current provider?
And the big question --
Have I done everything I can to protect my customers, assets and business?
"The fight against metal theft continues in a climate of minimal enforcement and at an all-time low. The problem is re-emerging in the face of continued demands being placed on our police service and with the increases in commodity prices that we have seen over the past 12 months.
"We cannot allow metal theft to continue to grow and cause the misery and cost that we experienced before the introduction of the 2013 Scrap Metal Dealers Act and the National Taskforce. In the absence of any coordinated enforcement, industry now finds itself at the forefront of enforcement and with the right support and guidance they can protect their businesses against those who think it's acceptable to steal. We need to tackle trading fraud, reject unscrupulous activity and demand a level of service that sets a new bench mark in terms of what is acceptable and what isn't."  Robin Edwards